The Department of Sleep-Wake Disorders's Research Activities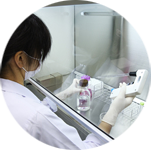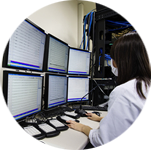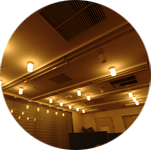 We are conducting research to clarify the control and function of sleep, which is an essential resting behavior for life, and the effects of disrupted sleep on the mind and body that lead various diseases.
Basic research on circadian rhythms, homeostatic maintenance, autonomic nervous activity, and hormone regulation is important for understanding the regulatory mechanisms of sleep and wakefulness.
Basic and clinical research on the growth processes, the immune system, and memory-enhancing mechanisms during sleep are also important activities to understand the function of sleep.
It is known that impaired sleep can cause mental and physical disorders and promote the onset or exacerbation of various mental and physical disorders, and clinical research to explore these pathophysiology is one of the important pillars of our research.
In collaboration with the NCNP Hospital and the Sleep Disorder Center, we provide high-quality sleep medicine, including detailed examination of sleep disorders, high-precision diagnosis, and medication and non-medication therapies.